Claire Kittle Dixon, Executive Director
Claire's career has focused almost exclusively on talent development. She operated her own headhunting firm in the private sector before realizing she didn't want to build a life around "making widgets." Seeking a more meaningful line of work, she took her skills and transitioned into a career in the free-market nonprofit movement.
She joined the Charles G. Koch Charitable Foundation where she served as the Program Officer for Leadership and Talent Development. While at Koch, Claire managed the hiring process for the Foundation and launched and managed two talent programs – the Koch Associate Program and the Koch Internship Program.
Before launching Talent Market, Claire served as the Vice President and Director of Research of the Buckeye Institute, Ohio's free-market think tank.
Claire earned her undergraduate degree from the University of Notre Dame and a Master's in Public Policy from Georgetown University. After spending years in our nation's capital, Claire decided to stop and smell the roses in Charleston, SC.
Katy Gambella, Director of Outreach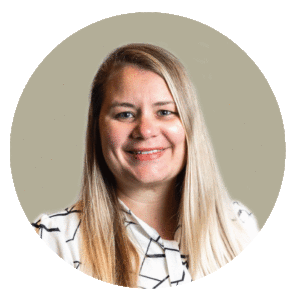 Katy began her career at the Institute for Humane Studies and later joined the Cato Institute. Starting at Cato as a Research Assistant, Katy quickly realized her comparative advantage (and preference!) is to work with people. During her participation in the Koch Associate Program, she moved into her role in Student Programs, where she spent nearly four years recruiting, hiring, and supervising more than 300 interns. 
Katy is a Midwesterner at heart, but is now an adopted Southerner. She was raised in Michigan, where her family still lives, and studied Economics at Hillsdale College. After graduation she spent seven years in Washington, DC. She has settled down in Charlotte, NC with her husband Bobby and daughters Rosie and Lily. When not at work, Katy enjoys running, tasting beer, and running to breweries to taste beer. She plans to pass both of these loves along to her daughters (at the proper age, of course).

Katelynn McBride Barbosa, Director of Talent Engagement


Katelynn started her career in the Koch Associate Program and then litigated at the Institute for Justice for three years, where she worked to advance economic liberty and private property rights. 

She then joined Notre Dame Law School's Career Development Office, where she worked for 5 1/2 years. While at Notre Dame, Katelynn worked with law students to help them find their first job out of law school. 

Katelynn earned her undergraduate degree from the University of San Diego and her JD from the University of Chicago Law School. Katelynn has moved five times without knowing a soul where she was moving but has finally settled in the Chicago area, where she lives with her husband Vince, her daughters Stella and Roxy, and some of the worst property taxes in the nation, which she complains about endlessly. 

When not working to find rock stars for the liberty movement, Katelynn can be found powerlifting in the 67.5 kg weight class, watching stand-up comedy, or cheering for the Denver Broncos. 
Stephanie Keaveney, Outreach Manager
Stephanie's career started at the James G. Martin Center for Academic Renewal where she researched and wrote about higher education policy. While there, Stephanie participated in the Koch Associate Program.
 
After realizing she was not destined for a policy career, Stephanie joined the Charles Koch Institute where she served in a variety of engagement and talent development roles, most recently managing relationships with the Institute's over 4,500 educational program alumni.
 
Stephanie is from a small town outside of Eugene, Oregon and studied political science at Southern Oregon University. She currently resides in Pittsburgh, Pennsylvania with her partner Promise and two one-eyed cats Dash and Lady. 
Lydia Ocampo, Outreach Specialist


Lydia started her career with Young Americans for Liberty. During her time with YAL she wore many hats including Southeast Regional Director, Intern Coordinator, and Director of Operations. This is where she found her passion for recruiting and discovering like-minded individuals to grow our movement. She is also a graduate of the Koch Associate Program. 
Lydia currently lives in the small town of Ripon, Wisconsin with her husband Marco and daughter Clara. Most of her spare time is dedicated to her artwork where she runs a small business selling prints, stickers, and pet portraits. Her other hobbies include cooking, anime, and drinking lots and lots of coffee!