Claire Kittle Dixon, Executive Director
Claire runs the day-to-day operations of Talent Market, manages searches for clients, and oversees the organization's fundraising communications, technology, administration, and cat-herding efforts.
Claire's career has focused almost exclusively on talent development. She operated her own headhunting firm in the private sector before realizing she didn't want to build a life around "making widgets." Seeking a more meaningful line of work, she took her skills and transitioned into a career in the free-market nonprofit movement.
She joined the Charles G. Koch Charitable Foundation where she served as the Program Officer for Leadership and Talent Development. While at Koch, Claire managed the hiring process for the Foundation and launched and managed two talent programs – the Koch Associate Program and the Koch Internship Program.
Before launching Talent Market, Claire served as the Vice President and Director of Research of the Buckeye Institute, Ohio's free-market think tank.
Claire serves on the Advisory Board for the Center for Public Choice & Market Process and on the Board of Advisors for Tax Foundation.

Claire earned her undergraduate degree from the University of Notre Dame and a Master's in Public Policy from Georgetown University. After spending years in our nation's capital, Claire decided to stop and smell the roses in Charleston, SC.
Katy Gambella, Director of Outreach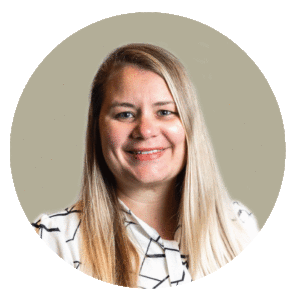 Katy oversees Talent Market's outreach to young professionals and manages the outreach team. She also manages searches and executes outreach directly herself.
Katy began her career at the Institute for Humane Studies and later joined the Cato Institute. Starting at Cato as a Research Assistant, Katy quickly realized her comparative advantage (and preference!) is to work with people.
During her participation in the Koch Associate Program, she moved into her role in Student Programs, where she spent nearly four years recruiting, hiring, and supervising more than 300 interns. 
Katy is a Midwesterner at heart, but is now an adopted Southerner. She was raised in Michigan, where her family still lives, and studied Economics at Hillsdale College. After graduation, she spent seven years in Washington, DC. She has settled down in Charlotte, NC with her husband Bobby and their daughters. When not at work, Katy enjoys running, tasting beer, and running to breweries to taste beer. She plans to pass both of these loves along to her daughters (at the proper age, of course).
Stephanie Keaveney, Senior Manager of Outreach
Stephanie splits her time between managing talent searches for free-market nonprofits, maintaining Talent Market's social media presence, and engaging in outreach to young professionals interested in liberty-oriented careers.
Stephanie's career started at the James G. Martin Center for Academic Renewal where she researched and wrote about higher education policy. While there, Stephanie participated in the Koch Associate Program.
After realizing she was not destined for a policy career, Stephanie joined the Charles Koch Institute where she served in a variety of engagement and talent development roles, most recently managing relationships with the Institute's over 4,500 educational program alumni.
Stephanie is from a small town outside of Eugene, Oregon and studied political science at Southern Oregon University. She currently resides in Pittsburgh, Pennsylvania with her partner, Promise, and two one-eyed cats, Dash and Lady. 
Lydia Ocampo, Outreach Manager


Lydia manages searches primarily for entry and mid-level roles in the liberty movement. She also engages in outreach to expand Talent Market's network, including giving presentations on career development and the opportunities available in the liberty movement. 
Lydia started her career with Young Americans for Liberty. During her time with YAL, she wore many hats including Southeast Regional Director, Intern Coordinator, and Director of Operations. This is where she found her passion for recruiting and discovering like-minded individuals to grow our movement. She is also a graduate of the Koch Associate Program. Lydia studied Public Administration and Political Science at the University of Wisconsin-Green Bay.
Lydia currently lives in the small town of Ripon, Wisconsin with her husband Marco and daughter Clara. Most of her spare time is dedicated to her artwork. Her other hobbies include cooking, anime, and drinking lots and lots of coffee!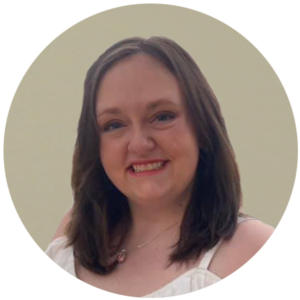 Bailey Drouant, Outreach Manager
Bailey assists free-market nonprofits with their hiring needs by helping them manage the search process from start to finish. She also engages in outreach to expand Talent Market's network. Bailey's passion for the policy realm and mentorship of others began at Louisiana State University where she was heavily involved in her community as both a conservative activist and as a resident assistant.  
After graduation, her path led her to Washington, DC where she spent several years as the Operations Manager and Internship Coordinator at Americans for Tax Reform. She became a jack-of-all trades as she worked in intern management, operations, and event planning. Over the course of her time with ATR she was responsible for the hiring, training, and management of over 100 interns who have since grown to establish themselves within the field.     
Recently returning to her home state of Georgia, she currently lives in a small town outside of Athens along with her cat, Belle. Beyond her professional work and experience, she is an avid fan of all things Star Wars, Marvel, and Disney.