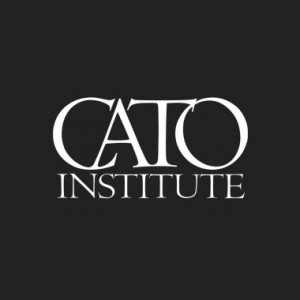 Description
The Cato Institute seeks an ambitious and resourceful candidate to provide research support to Peter Goettler, its president and CEO, and Gene Healy, its senior vice president for policy, reporting directly to both. The position offers the successful applicant the opportunity to work closely with the Cato Institute's senior leadership and is ideal for anyone looking to begin a career in public policy.
About Cato
The Cato Institute is a public policy research organization—a think tank—dedicated to the principles of individual liberty, limited government, free markets, and peace. Its scholars and analysts conduct independent, nonpartisan research on a wide range of policy issues. 
Founded in 1977, Cato owes its name to Cato's Letters, a series of essays published in 18th-century England that presented a vision of a society free from excessive government power. Those essays inspired the architects of the American Revolution. And the simple, timeless principles of that revolution—individual liberty, limited government, and free markets—turn out to be even more powerful in today's world of global markets and unprecedented access to information than Jefferson or Madison could have imagined. Social and economic freedom is not just the best policy for a free people, it is the indispensable framework for the future.
The Cato Institute is an Equal Opportunity Employer.
Responsibilities
Provide research support for op-eds, blog posts, speeches, and policy papers
Conduct literature reviews and track specific issue areas related to Cato's "Project on Getting Government out of the Culture War" and other initiatives
Edit, fact-check, and evaluate manuscripts
Help identify talented scholars inside and outside the academy; liaise with external scholars and organizations
Light administrative duties
Requirements
2+ years of work experience in public policy or related research
Deep understanding of and appreciation for libertarian principles and thinking strategically about how to advance them
Demonstrated ability to write well-structured, readable prose
Ability to work under pressure in a fast-paced environment, overseeing multiple projects
Bachelor's degree in the social sciences; graduate degree in social sciences preferred

 
The Research Assistant will work a hybrid schedule, with at least two days a week at Cato headquarters (Thursdays and Fridays). 
How to Apply
Qualified candidates should submit the following application materials in order in one PDF document:
A cover letter detailing:

how your experience is relevant to the position

 

your passion for Cato's mission

 

your salary requirements

Your resume
A writing sample related to public policy or libertarianism
Applications should be submitted to Talent Market via this link: https://talentmarket.org/candidates/apply-for-your-dream-job/
Questions can be directed to Claire Kittle Dixon, Executive Director of Talent Market, who is assisting with the search: [email protected].
There is no application deadline for this position. Applications are accepted on a rolling basis. 
This job will remain posted on our site until it is filled. Only direct applications will be considered. No phone calls, please.
Talent Market is a nonprofit entity dedicated to promoting liberty by helping free-market nonprofits identify talent for critical roles. We provide consulting and recruiting services at no cost to 501(c)3 nonprofit organizations that clearly and directly focus on advancing the principles of economic freedom, free enterprise, free trade, free speech, property rights, rule of law, and limited regulation.