Reason Foundation's Government Reform Team: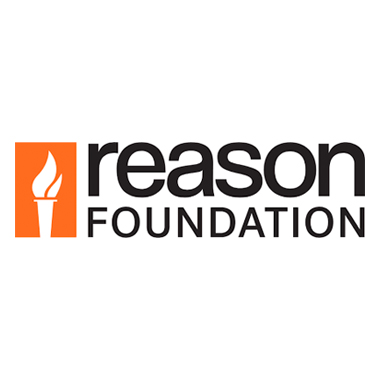 Reason Foundation's advocacy for better governance through competition goes back decades, advising policy leaders at all levels of government on effective approaches to public policies that make government smaller and more effective and rely more on personal responsibility, civil society, and private solutions to problems or approaches to services. Through research, consulting, and outreach, the team has demonstrated success affecting policy change.
About the Opening:
The team seeks a Policy Change Entrepreneur to grow its capabilities in policy change, particularly in areas related to government spending, budgeting, and regulation, broadly defined. That can be accomplished by helping with building and maintaining relationships with government officials and policy stakeholders, providing policy research and writing, quantitative analysis, or communications, or any combinations of those activities and skills. Much of Reason's staff specializes in a particular policy area but this position does not. The new hire will be a utility player, working in all of Reason's policy areas.
A successful candidate's primary responsibilities and work could include:
Tracking policy opportunities at all levels of government and helping identify opportunities to help make policy changes happen
Engaging policy leaders, staff, and other stakeholders with information and expertise related to government contracting and data transparency
Building and forging relationships with policy leaders and coalitions that advance the team's vision
Writing original research publications related to those issues and engagements with policy leaders
Attending and planning in-person and virtual conferences, and other policy-related events (Travel should be expected, and possibly frequent)
Assisting other staff in their own publications within the team, including monthly and annual publications
Desired Experience and Qualifications:
2+ years of experience in research, outreach, advocacy, policy, or public service
Exceptional writing and communication skills and an ability to explain complex technical concepts to non-experts
Working knowledge of federal and state legislative processes and practices, as well as local governance structures
Track record of effective relationship building
Familiarity with or willingness to learn about the nuances of public policy
Ability to work effectively with leaders and stakeholders of highly diverse opinions and political views
Curiosity and self-motivation to learn new things and tackle difficult previously-unencountered problems
An entrepreneurial mindset willing to try and advance innovative approaches to advancing the team's vision
General alignment with Reason Foundation's mission to advance a free society by developing, applying, and promoting libertarian principles, including individual liberty, free markets, and the rule of law
Location:
Location is negotiable; remote or work from Reason's office in Washington D.C. or Los Angeles. Reason staff are located in various locations around the country.
To Apply:
Qualified candidates should submit the following application materials in one PDF document:
Your resume
A cover letter detailing your interest in the position, Reason Foundation's mission, and your salary requirements
A writing sample
Applications should be submitted to Talent Market via this link: talentmarket.org/apply-for-your-dream-job/.
There is no application deadline for this position. Applications are accepted on a rolling basis.  This job will remain posted on our site until it is filled.
Questions can be directed to Katelynn Barbosa, Director of Talent Engagement at Talent Market, who is assisting with the search: [email protected].
While we thank all applicants in advance for their interest in this position, we are only able to contact those to whom we can offer an interview. Only direct applications will be considered. No phone calls, please.
Talent Market is a nonprofit entity dedicated to promoting liberty by helping free-market nonprofits identify talent for critical roles. We provide free consulting and recruiting services to free-market think tanks, policy organizations, research centers, and capacity-building institutions dedicated to advancing the principles of limited government and free enterprise.