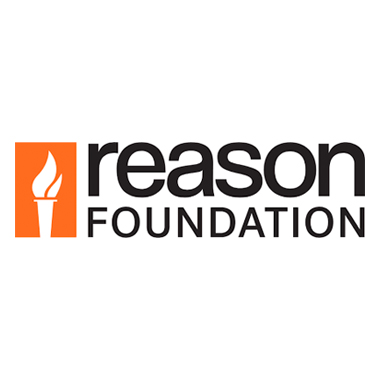 Reason Foundation is seeking a Grants Manager who will maintain and expand our foundation and corporate grant portfolio. They will be responsible for tracking deliverables and managing grant execution. As the Grants Manager, they will collaborate with Reason's development team and program teams.
Time permitting, the Grants Manager will take on additional development responsibilities, in support of communications, donor engagement, events, and other areas.
Responsibilities:
Ensure Reason meets or exceeds all grant requirements on time
Support the execution of grants from LOI stage through final reporting
Be responsible for the majority of submissions as instructed by the grantor, including navigating portals and mailings
Manage documentation

Preparing writing staff with request or reporting guidelines
Identifying products that need to be created for submissions
Maintaining a library of grant documentation (budgets, biographies, certifications, etc.)

Create and manage systems and software (Salesforce) to track progress
Identify and elevate gaps/delays internally as well as opportunities to communicate progress to grantors
Inform the program staff of commitments and deadlines and answer their questions as needed
Travel 4-5 times per year for staff and donor retreats
Qualifications:
2 years nonprofit fundraising experience is preferred but Reason is very open to training the right candidate with the qualities listed below
Strong attention to detail
Able to anticipate problems and suggest solutions
Familiarity with Salesforce
Organized
Able to manage multiple projects and deadlines
Clear communication skills
Patience
Experience with finance/grants a plus (budgeting, contracts, grant agreements)
This role does not require strong writing skills, though if the staffer has an interest and ability for donor communications and grant writing, that would be a major plus.
To Apply:
Qualified candidates should submit the following application materials in one PDF document:
Résumé
Cover letter detailing:

Your interest in this position
Why you are passionate about Reason Foundation's mission
Your salary requirements
Applications should be submitted to Talent Market via this link:
https://talentmarket.org/candidates/apply-for-your-dream-job/
There is no application deadline for this position. Applications are accepted on a rolling basis. This job will remain posted on our site until it is filled.
Questions can be directed to Katelynn Barbosa, Director of Talent Engagement, at Talent Market, who is assisting with the search: [email protected]
While we thank all applicants in advance for their interest in this position, we are only able to contact those to whom we can offer an interview. Only direct applications will be considered. No phone calls, please.
Talent Market is a nonprofit entity dedicated to promoting liberty by helping free-market nonprofits identify talent for critical roles. We provide consulting and recruiting services at no cost to 501(c)3 nonprofit organizations that clearly and directly focus on advancing the principles of economic freedom, free enterprise, free trade, free speech, property rights, rule of law, and limited regulation.