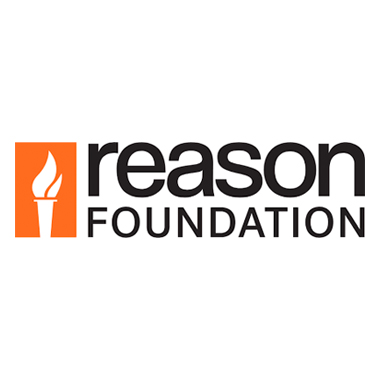 Pension Integrity Project
The Pension Integrity Project at Reason Foundation offers pro-bono consulting and technical assistance to policymakers—primarily state and local elected officials—labor associations, and other public pension stakeholders to help them design and implement pension reforms that improve plan solvency and promote retirement security. The team's work includes customized analysis of pension solvency and reform policy design, independent actuarial modeling of reform scenarios, assistance with stakeholder outreach, engagement and relationship management, and more. We are implementing real, tangible change at the state and local level, having played a technical assistance role in pension reform efforts culminating in the passage of dozens of policy reforms across the states the last several years.
About the Opening:
The Quantitative Analyst will work with the Pension Integrity Project team to develop actuarially driven analysis of public sector pension plans. The role involves building (or working with pre-built) actuarial models, coordinating with consulting actuaries, reviewing and determining the underlying problems with a pension plan facing insolvency, and providing technical, quantitative support to project team members who are interfacing with elected officials on implementation projects.
On a typical day, you might spend several hours building an actuarial model for a public pension plan, then shift gears to preparing a technical memo to answer a state legislator's questions on a reform proposal, then conceptualize and develop an infographic to be featured in our monthly newsletter. Generally speaking, the primary responsibilities of the successful applicant include:
Evaluating public pension plans' financial health, risks, and solvency; identify specific problems in terms of performance, plan design, and risk management; and come up with feasible solutions to these problems
Collaborating with other analysts and external actuaries to build financial and actuarial models that provide actionable insights into how a pension plan performs under different scenarios, the risks it faces, and how it may improve under various reform options
Conducting data and statistical analysis and perform data visualization for both consulting and research purposes
Collaborating with other team analysts in database management and developing automated outputs through R or other programming environments, as well as developing ways to automatically display these results on interactive websites
Researching state and local pensions for in-depth studies
Writing regular commentary/blog posts for Reason.org on pensions and public finance
Assisting other divisions in analytical work
Desired Experience & Qualifications:
Strong analytical skills
Background knowledge of finance or actuarial science
Very strong Excel skills and comfort building financial and actuarial models in Excel
Good knowledge of statistical analysis and econometrics
Good working knowledge of R or Python for data analysis, data wrangling, data visualization, and modeling
Knowing D3.js and HTML (or other means) to work with visualization on the web is a plus
Strong writing and communication skills and an ability to explain complex technical concepts to non-experts in elected office, media, and other fields
General alignment with Reason Foundation's mission to advance a free society by developing, applying, and promoting libertarian principles, including individual liberty, free markets, and the rule of law
Curiosity and self-motivation to learn new things and tackle difficult technical problems you may have never dealt with before
Location and Salary:
Location is negotiable; remote or work from Reason's office in Washington D.C. or Los Angeles
Project team members are currently located in Washington D.C., Arizona, California, Colorado, and Texas, among other states
Salary will be based on experience
Application Process:
Qualified candidates should submit the following application materials in one PDF:
Cover letter detailing (1) your interest in working for Reason, (2) why your background is a good fit for this role, and (3) your salary requirements.
Résumé
Applications should be submitted to Talent Market via this link: talentmarket.org/apply-for-your-dream-job/
Questions can be directed to Katelynn Barbosa, Talent Engagement Manager at Talent Market, who is assisting with the search: [email protected]
While we thank all applicants in advance for their interest in this position, we are only able to contact those to whom we can offer an interview. Only direct applications will be considered. No phone calls, please.
Talent Market is a nonprofit entity dedicated to promoting liberty by helping free-market nonprofits identify talent for critical roles. We provide free consulting and recruiting services to free-market think tanks, policy organizations, research centers, and capacity-building institutions dedicated to advancing the principles of limited government and free enterprise.