About Reason Foundation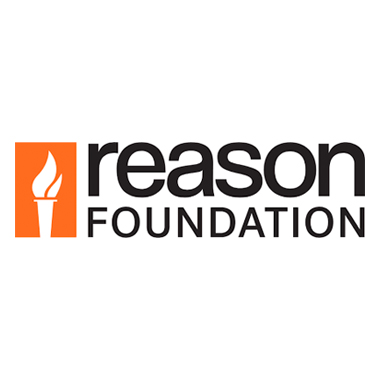 Reason Foundation advances a free society by developing, applying, and promoting libertarian principles, including individual liberty, free markets, and the rule of law.
Reason Foundation produces respected, nonpartisan public policy research on a variety of issues and publishes the critically-acclaimed Reason magazine. Together, our top-tier think tank and political and cultural magazine reach a diverse, influential audience, advancing the values of choice, individual freedom and limited government.
The Center for Student-based Budgeting at Reason Foundation offers pro-bono consulting to help policymakers, school district officials and other stakeholders design and implement education finance reforms that promote fairness, transparency, portability, and local autonomy. 
About the Opening
The Policy Analyst will work with the Education team to produce policy research that addresses key issues in education finance that are relevant to state officials and school district officials. This role will report to the Director of Education Reform The role also involves leading outreach efforts and engaging with various stakeholder groups in order to cultivate diverse coalitions in seeking student-centered funding reforms.
Responsibilities
Work with elected officials, school district officials, and interested stakeholders, alongside other project team members, in a support capacity for those seeking to implement meaningful changes that will improve education finance systems

Track legislative reform efforts in various states and produce regular reports for the education policy team

Regular travel will be required; this role will consist of approximately 25%-50% travel time

Produce policy research, commentaries, and other written products that address key issues in education finance reform

Coordinate workshops, meetings, and other events 

Other duties as assigned
Qualifications / Competencies
3+ years' experience working in public policy, the non-profit research sector, or private sector in a policy capacity that required engaging policymakers (internships may be considered experience)

Working knowledge of state and/or school district education finance systems (preferred but not required)

Master's degree in public policy, politics, economics, finance, statistics, or equivalent field is preferred; candidates with only a bachelor's degree but with strong relevant experience will be considered

Strong oral and written communication skills

Proven relationship building skills

Strong quantitative skills (preferred but not required)
Other Details
Location negotiable depending on candidate; could be work from home, or work from Reason's offices in Washington D.C. or Los Angeles

Project team members are currently located in Washington D.C. and Texas

Salary will be commensurate with experience
Application Process
Qualified candidates should submit the following in one PDF file with your full name in the file name:
Résumé

Cover letter that details your interest in working for Reason, why your background is a good fit for this role, and your salary requirements
Applications should be submitted to Talent Market via this link: 
https://talentmarket.org/candidates/apply-for-your-dream-job/ 
Questions can be directed to Katy Gambella, Network Engagement Manager at Talent Market, who is assisting with the search: [email protected]
While we thank all applicants in advance for their interest in this position, we are only able to contact those to whom we can offer an interview. Only direct applications will be considered. No phone calls, please.
Talent Market is a nonprofit entity dedicated to promoting liberty by helping free market nonprofits identify talent for critical roles. We provide free consulting and recruiting services to free-market think tanks, policy organizations, research centers, and capacity-building institutions dedicated to advancing the principles of limited government and free enterprise.