You: A curious and skilled social scientist seeking to leverage data to promote civil rights and dismantle policies that trample individual liberties. You are determined to conduct open and transparent research with an eye toward strong methodological foundations. You will become a national spokesperson for civil rights— speaking at conferences, engaging the media, and publishing scholarship on the right of individuals to be treated equally before the law.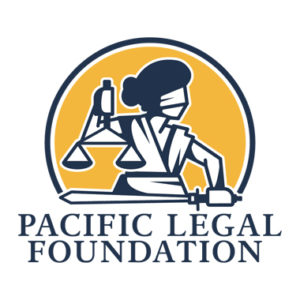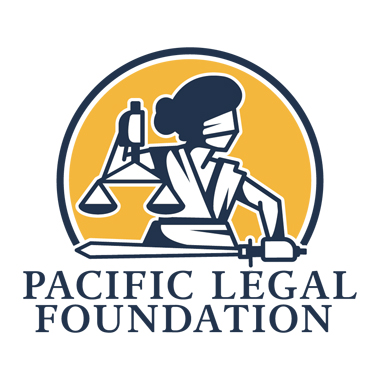 Them: Bureaucrats, city councils, mayors, governors, and federal agencies stripping Americans of their rights every day. There's a lot of government overreach out there, and it's backed by seemingly endless resources and imperfect data. But fortunately, like all lumbering giants, abusive government is most vulnerable when countered by individuals who act strategically and nimbly, take calculated risks, have each other's backs, and are confident in and passionate for the cause—the very sort of swashbucklers we employ in spades here at PLF.
Us: We fight back. Pacific Legal Foundation is the nation's first and most successful public interest law firm dedicated to vindicating individual liberty. PLF has an unmatched record in the United States Supreme Court, with 14 victories out of 16 cases litigated at the Court. We also have more than a hundred active cases across the nation. And that litigation firepower is backed up by a cutting-edge strategic research capacity that provides targeted research and data analysis for litigation, legislative campaigns, and administrative reform efforts.
We are a next-generation public interest law firm. This means we aren't interested in doing the same thing as everyone else. We aspire to be the best player in a constantly changing game.
About the Civil Rights Strategic Research Fellow Opening:
You will work with the Strategic Research Director, Strategic Research Deputy Director, and PLF attorneys to develop and execute relevant civil rights research that changes how the public thinks about equality before the law. You will manage the research process for internal civil rights research projects including timeline, budget, outside contractors, and release.
By working with external partners, you will accelerate research on civil rights through managing calls for papers and contract research, determining who should be in the room, and helping develop ideas for others to execute. We expect your determination will lead you to be recognized as a nationwide expert on civil rights. You will publish research, attend conferences, appear on radio and television, and publish op-eds.
In a nutshell, we're seeking a Senior Strategic Research Fellow who's passionate about civil rights — someone who is confident and relentless.
Getting down to brass tacks, your specific job duties will likely include:
Lead PLF on civil rights research, with the expectation that you already are or could easily become a nationally-recognized expert in the field, with publications in the area
Publish high impact research. Identify and develop open and transparent research projects that impact our understanding of equality before the law
Increase research capacity in equality before the law through partnerships by hosting events that encourage research, developing working papers series, and commissioning reports
Write and speak about equality before the law on behalf of the organization
This role is ideal for someone with:
Five-plus years of publishing original social science research on civil rights
Two-plus years of helping to develop and execute a research strategy, preferably with both project and personnel management experience
Strong foundation in empirical methodology including a proficiency with a research software
A knowledge of, and passion for, the ideas of freedom and individual liberty
Willingness to travel approximately 10-15%
About Pacific Legal Foundation:
Pacific Legal Foundation identifies and litigates important legal issues to set landmark precedents that will benefit Americans nationwide. Using strategic and principled litigation, communications, and research, we battle for freedom in the nation's courts and the court of public opinion.
As a national nonprofit organization, PLF has brick-and-mortar offices in Sacramento, California; Arlington, Virginia; and Palm Beach Gardens, Florida, although approximately half of the staff work from home offices across the country. You can work physically in any of our offices or request to work virtually.
To Apply:
Qualified candidates should submit the following application materials in one PDF document:
Your resume, including your experience in equality research and other relevant professional experience
A cover letter explaining why PLF is the place for you, why you want to fight for liberty, and what distinguishes you from typical applicants
Two writing samples: 1) research report and 2) something written for a public audience.
Applications should be submitted to Talent Market via this link: talentmarket.org/apply-for-your-dream-job/.
There is no application deadline for this position. Applications are accepted on a rolling basis.  This job will remain posted on our site until it is filled.
Questions can be directed to Katelynn Barbosa, Director of Talent Engagement at Talent Market, who is assisting with the search: [email protected].
While we thank all applicants in advance for their interest in this position, we are only able to contact those to whom we can offer an interview. Only direct applications will be considered. No phone calls, please.
Talent Market is a nonprofit entity dedicated to promoting liberty by helping free-market nonprofits identify talent for critical roles. We provide free consulting and recruiting services to free-market think tanks, policy organizations, research centers, and capacity-building institutions dedicated to advancing the principles of limited government and free enterprise.
This is a full-time, permanent position. PLF is committed to recruiting and retaining the highest-quality talent available nationwide, and we offer a total compensation package that includes a competitive salary, medical and dental insurance, and employer-paid retirement savings. We take work-life balance seriously through our generous paid leave and flextime policies. We have a flexible, collaborative, positive, and collegial work environment. We take pride in investing in your future and encourage internal advancement. PLF is the place for someone principled, tenacious, and determined to succeed in positively shaping the future of our country and restoring real limits on government power. Join us.