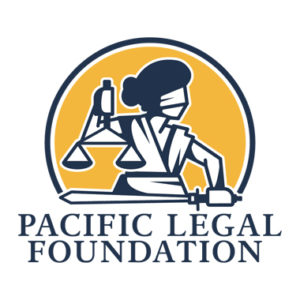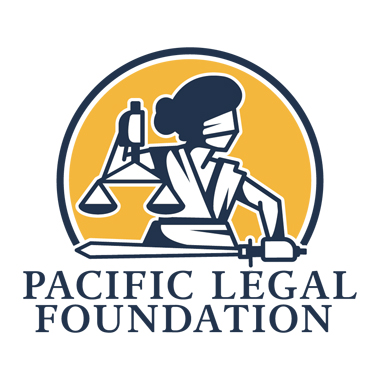 You: An aspiring marketer passionate about technology, software, and marketing communications. You are determined to master these tools to promote freedom and dismantle policies that trample individual liberty. You will be a crucial component of the execution of PLF's communications strategy, learning from and supporting managers and directors across the organization.
Them: Bureaucrats, city councils, mayors, governors, and federal agencies stripping Americans of their rights every day. There's a lot of government overreach out there, and it's backed by seemingly endless resources. But fortunately, like all lumbering giants, abusive government is most vulnerable when countered by individuals who act strategically and nimbly, take calculated risks, have each other's backs, and are confident in, and passionate for, the cause—the very sort of swashbucklers we employ in spades here at PLF.
Us: We fight back. Pacific Legal Foundation is the nation's first and most successful public interest law firm dedicated to vindicating individual liberty. PLF has an unmatched record in the United States Supreme Court, with 14 victories out of 16 cases litigated at the Court. We also have more than a hundred active cases across the nation.
We are a next-generation public interest law firm. What does "next-generation" mean for a legal nonprofit? It means we aren't interested in doing the same thing as everyone else. We aspire to be the best player in a constantly changing game.
About the Digital Coordinator Opening:
You will work with every part of the communications team to make marketing communications a reality. You will have the opportunity to become an expert in all critical aspects of digital marketing: lead generation, search engine optimization (SEO), marketing automation, digital advertising, and the infrastructure and measurement to make it all happen.
Getting down to brass tacks, your specific job duties likely will include:
Ensure that PLF's digital tools and capabilities are supporting teams across the organization
Perform daily execution of digital tasks across a variety of channels, including website content editing, email marketing, paid advertising, social media, events, and lead generation
Measure the effectiveness of campaign and channel performance, providing stakeholders with detailed reporting and analysis of performance
Research and apply the best messaging and language for SEO
Give strategic input for, and monitor results of, paid advertising
The Digital Coordinator position is a full-time role based in PLF's Arlington, VA office. This is an entry-level role with significant growth potential, both within PLF's communications team and across the organization as a whole.
This role is ideal for someone with:
0-2 years of professional work experience and/or relevant internships
A deep fascination with technology and enthusiasm to master the intricacies of various software platforms
A firm understanding of and support for PLF

'

s mission and vision for individual liberty
A knack for working with and interpreting data to inform decision making
A solution-oriented mindset – ready to suggest improvements, and enhancements then implement and test them, carrying projects through to completion
An ability to organize projects and manage time in a systematic way to establish priorities and meet deadlines
A desire to work flexibly, learn constantly, and serve enthusiastically on a team
Openness to explore other areas within the communications department to grow in the field and as a PLF employee
Experience in relevant systems like social media, CMS, CRMs, Adobe Creative Suite, and Google Analytics is a plus—but we intend to teach you
General Information
Pacific Legal Foundation identifies and litigates important legal issues to set landmark precedents that will benefit Americans nationwide. Using strategic and principled litigation, communications, and research, we battle for freedom in the nation's courts and the court of public opinion.
As a national nonprofit organization, PLF has brick-and-mortar offices in Sacramento, California; Arlington, Virginia; and Palm Beach Gardens, Florida, although approximately half of the staff work from home offices across the country.
PLF is committed to recruiting and retaining the highest-quality talent available nationwide, and we offer a total compensation package that includes a competitive salary, medical and dental insurance, and employer-paid retirement savings.
We take work-life balance seriously through our generous paid leave and flextime policies. We have a flexible, collaborative, positive, and collegial work environment. We take pride in investing in your future and encourage internal advancement. PLF is the place for someone principled, tenacious, and determined to succeed in positively shaping the future of our country and restoring real limits on government power. Join us.
To Apply
If you think you might be a good fit, submit the following application materials in one PDF at the link below:
Your resume, including your experience and any relevant professional work samples
A cover letter explaining why PLF is the place for you, why you want to fight for liberty, and what about this role stands out to you
Applications should be submitted to Talent Market via this link: talentmarket.org/apply-for-your-dream-job/.
There is no application deadline for this position. Applications are accepted on a rolling basis. This job will remain posted on our site until it is filled.
Questions can be directed to Stephanie Keaveney, Network Engagement Manager of Talent Market, who is assisting with the search: [email protected].
While we thank all applicants in advance for their interest in this position, we are only able to contact those to whom we can offer an interview. Only direct applications will be considered. No phone calls, please.
Talent Market is a nonprofit entity dedicated to promoting liberty by helping free-market nonprofits identify talent for critical roles. We provide consulting and recruiting services at no cost to 501(c)3 nonprofit organizations that clearly and directly focus on advancing the principles of economic freedom, free enterprise, free trade, free speech, property rights, rule of law, and limited regulation.