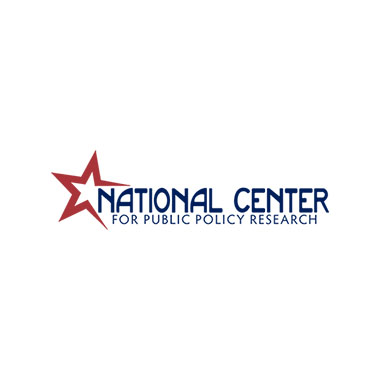 About the National Center for Public Policy Research
The National Center for Public Policy Research (NCPPR) was established in 1982 to address issues insufficiently addressed by the broader Freedom Movement. It is a nimble and dynamic organization dedicated to providing free-market solutions to today's public-policy problems through innovative programs. The National Center's programs advance the principles of free markets, individual liberty, and personal responsibility. Its largest programs are the Free Enterprise Project (FEP), the leading shareholder activist group on the right which confronts woke corporations and the ESG agenda; and Project 21, a black leadership network drawing its membership from academia, law enforcement, small business, the media, and other fields. Project 21 leads the fight against radical groups such as Black Lives Matter that seek to divide Americans along racial lines. The Center also includes an Environment and Enterprise Institute, which advances free market solutions to environmental problems and Able Americans, designed to promote market-oriented public policies that help people with disabilities.
About the Role
The Free Enterprise Project of the National Center is seeking an energetic and self-directed candidate to fill the role of FEP Associate. The new team member will work with the rest of the FEP team to defeat the capture of American corporations and related institutions by the hard left, and to ensure that center/right interests are fully represented throughout American business. This person will aid in returning business to performing their work and generating profits for shareholders while remaining neutral about political and social issues not directly related to the companies' bottom lines. The candidate will focus on FEP shareholder activism in particular. This will include media and public engagement (written, audio and video and live appearances), development and writing of shareholder proposals, guidance to shareholders, developments in the field and other modes of activism, direction of grassroots efforts, and related activities.
The ideal candidate will have experience, whether in work or in school, with research projects, have excellent writing abilities, and will be excited to fill a role that combines these skills with public interaction and exposure. The candidate will already have an interest in assisting FEP's efforts to roll back the leftwing capture of much of corporate America, and will be eager to learn more about what's happening in corporate executive suites and how to fight it. Deep knowledge of the intricacies of corporate activism and the leftward lunge of the American corporate world is not required, but a qualified candidate will be prepared to get up to speed quickly. Hard-work and successful achievement in the role can lead to expanded responsibilities and position and salary advancement.
This person will report to the Director of the Free Enterprise Project. National Center for Public Policy Research prefers this person to work in the office, but are open to a virtual office for exceptional candidates. 
Responsibilities
Significant research and writing; write op-eds and longer pieces both of informed opinion and factual development
Attend (whether in-person or virtually) shareholder meetings to present statements supporting FEP proposals
Interact with corporate executives about proposals and other activism efforts
Appear regularly on radio, television and podcasts, and when appropriate make in-person speaking appearances
Work to build grassroots engagement on projects and otherwise work with movement partners to broaden reach
Help extend FEP efforts beyond the fight against corporate wokeness into other areas of leftist capture
Develop additional responsibilities and capabilities as interest and opportunities present themselves
Craft shareholder proposals based on solid precedent, and assist colleagues in shepherding them successfully through the submission process
Qualifications
The ideal candidate likely has at least 3 years of strong experience with research and writing; experience may have been accumulated during school or beyond
Passion for limited government, free enterprise, and personal responsibility
Interest in fighting the leftwing takeover of corporations specifically, and of the cultural and social heights of American life more broadly
Careful attention to detail and follow-through
Ability to work consistently without constant oversight
Impeccable work ethic
Strong written and verbal communication skills
Eagerness to extend your role in innovative ways that particularly suit your unique skills, interests and background
Sense of humor and collegial disposition
Travel for this role is approximately 10-12 trips/year; virtual candidates will be expected to come to the office 6-12 times/year.
How to Apply
Qualified candidates should submit the following application materials in one PDF document:
Cover letter detailing your interest in the position and NCPPR's mission, as well as your salary requirements
Resume
Applications should be submitted to Talent Market via this link: talentmarket.org/apply-for-your-dream-job/. 
There is no application deadline for this position. Applications are accepted on a rolling basis. This job will remain posted on our site until it is filled. 
Questions can be directed to Katy Gambella, Director of Outreach at Talent Market, who is assisting with the search: [email protected]
While we thank all applicants in advance for their interest in this position, we are only able to contact those to whom we can offer an interview. Only direct applications will be considered. No phone calls, please.
Talent Market is a nonprofit entity dedicated to promoting liberty by helping free-market nonprofits identify talent for critical roles. We provide consulting and recruiting services at no cost to 501(c)3 nonprofit organizations that clearly and directly focus on advancing the principles of economic freedom, free enterprise, free trade, free speech, property rights, rule of law, and limited regulation.