About the National Center for Public Policy Research:
The National Center for Public Policy Research (NCPPR) was established in 1982 to address issues insufficiently addressed by the broader freedom movement. It is a dynamic group, dedicated to providing free market solutions to today's public policy problems through innovative programs. The National Center's programs advance the principles of free ma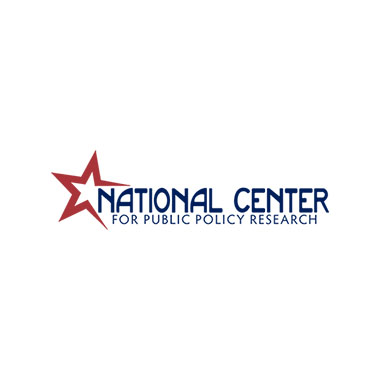 rkets, individual liberty and personal responsibility. Its largest programs include the Free Enterprise Project, the leading shareholder activist group on the right, which confronts woke corporations; and Project 21, a black leadership group, which draws membership from academia, law enforcement, small business, the media and other fields. Project 21 leads the fight against radical groups such as Black Lives Matter that seek to divide Americans along racial lines. Other programs include the Environment and Enterprise Institute, which advances free market solutions to environmental problems.
About the Director of Communications Opening:
The National Center is seeking a dynamic, energetic and experienced writer/editor and media professional to serve as Director of Communications. The Director of Communications will help launch a new Communications Department, develop a communications strategy for the organization and ensure brand and messaging consistency across all platforms. The position will involve working with the communications team to ensure significant engagement with media hosts, bookers, columnists and others within the television, newspaper, radio and digital marketing/ social media fields. Organizing strategic communications plans with partner organizations is also required. The position will be very challenging and fast-paced, but extremely rewarding.
This is a D.C.-based position only, located on Embassy Row near the Dupont Circle Metro station. The new hire can work from home up to two days per week.
Duties and Responsibilities:
Management:
Lead Communications Department team, including supervising staff and/or interns
Build a team and hire three additional communications staff team members
Work with outside social media vendor
Be a team player with a keen attention to detail, who works well with others and can manage multiple large projects
Strategy:
Devise communications plans and content that drive press engagement, Capitol Hill engagement, fundraising and project growth and advocacy impact through earned media, events, newsletters, emails, blog posts, web content, social media, etc
Collaborate with communications staff of partner organizations to contribute a grassroots voice to coalition press strategies
Work with the Communications team to ensure ongoing growth of new media contacts, while further nurturing existing relationships through phone, texts, emails, in person meetings and social media
Be a news consumer who knows how to translate and tie together current events into creative media pitching opportunities for our analysts
Effectively pitch and place op-eds across a broad range of print and online media
Content:
Oversee the editing of all NCPPR written materials including press releases, reports, op-eds, blog posts, website and other released written materials
Support and supplement the Communications Department team members with pitching NCPPR's programs to the media, responding to press inquiries, and positioning NCPPR as the leading voice in shareholder, environment, and race-related activism
Craft compelling press releases, media advisories, statements and letters to the editor regarding Project 21 and the Free Enterprise Project
Develop specialized and targeted media lists
Respond promptly to all media inquiries with effective and detail-oriented follow-through
Draft press releases with quick turnaround time
Work with the Communications team to ensure that NCPPR's projects are explained consistently, succinctly and clearly in pitches to the media and through organization's website, blog posts and reports
Qualifications:
A college or advanced degree in Communications or a related field is preferred.
Approximately six years' experience in a related field (e.g., public relations, communications or press roles with nonprofit organizations, congressional lawmakers, political campaigns, etc.)
Superb writing and editing abilities, including being able to summarize and communicate complex information into pitching opportunities
Can balance both a high-volume workload while maintaining the attention to details and follow through
Sales experience is a plus
Familiarity with Claris Filemaker Cloud is a plus
Familiarity with Meltwater platform is a plus
Fluency in Spanish, while not required, is also a plus
Existing national media contacts a plus
How to Apply:
Qualified candidates should submit the following application materials in one PDF file:
Resume
Cover Letter detailing your interest in the position, National Center for Public Policy's mission, and your salary requirements
Applications should be submitted to Talent Market via this link: talentmarket.org/apply-for-your-dream-job/.
There is no application deadline for this position. Applications are accepted on a rolling basis. This job will remain posted on our site until it is filled.
Questions can be directed to Katelynn Barbosa, Director of Talent Engagement at Talent Market, who is assisting with the search: [email protected]
While we thank all applicants in advance for their interest in this position, we are only able to contact those to whom we can offer an interview. Only direct applications will be considered. No phone calls, please.
Talent Market is a nonprofit entity dedicated to promoting liberty by helping free-market nonprofits identify talent for critical roles. We provide free consulting and recruiting services to free-market think tanks, policy organizations, research centers, and capacity-building institutions dedicated to advancing the principles of limited government and free enterprise.