About the Organization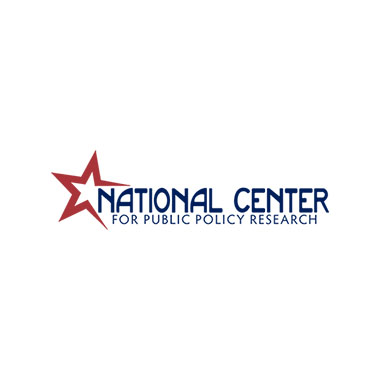 The National Center for Public Policy Research (NCPPR) is a 38-year-old educational foundation established to advance limited government, individual liberty and American security by providing the conservative movement with the missing ingredients for success.
The National Center is more activist, more nimble and more likely to employ unconventional tools and strategies than conventional think tanks. It is not a "think tank," but a "do tank."
The National Center's mission has led it to take on the Big Government left in areas where few other conservative groups are engaged.  It sponsors, for example, the Free Enterprise Project, the free market movement's largest and most effective shareholder activism and education program.  It also sponsors Project 21, a program that raises the profile of black conservatives and libertarians in the national news media, that has created some 50,000 media opportunities for black leaders since its inception.
The National Center has a stable source of revenue as it receives over 95% of its funding through tens of thousands of gifts.
Job Overview
NCPPR is seeking an ambitious, self-motivated and entrepreneurial individual who strongly believes in free enterprise, limited government and individual liberty to play a key role in its fundraising programs. The ideal candidate will have impeccable organizational skills, be able to write and communicate well and be comfortable talking with people they've never met. They must also be willing and able to travel.
This is an extraordinary opportunity for someone with the right aptitudes. Duties will be diverse, allowing an individual interested in staying in the development field the opportunity to expand and hone their skills. Although the position is a new one this year, NCPPR has employed Development Coordinators (DCs) in the past. Previous DCs have gone on to serve as Development Directors for other large, well-known organizations. The Development Coordinator will report directly to NCPPR's president. Although the position will initially require telecommuting, it will become an in-person position when NCPPR moves to a new office in Washington, DC.
Responsibilities
Drafting correspondence for current and prospective donors

Managing and engaging with a portfolio of donors

Updating and managing database

Drafting direct mail copy

Training and managing new development department employees

Working with NCPPR President and key staff to develop grant proposals

Developing, planning and implementing donor cultivation publications and events

Writing occasional blog posts

Meeting with donors

Assisting in the assembly of NCPPR metrics for grant proposals and reports to donors

Developing content for donor publications such as newsletters

Working with NCPPR President to develop a "bricks and mortar" capital campaign

Assisting with planning and booking of donor meetings
Preferred Qualifications
2-3 years professional experience; in fundraising strongly preferred (internships may be considered experience)

Ability to travel approximately 20% once COVID-19 restrictions are lifted

Passion for the mission of the National Center for Public Policy Research

Attention to detail and great organizational skills

Strong interpersonal skills

Proficiency in Microsoft Office; familiarity with SalesForce or the ability to learn database software quickly

Familiarity with Finalcut or similar video software a plus

Can do attitude: Demonstrated ability to dig under, go over or go through obstacles when they are encount

ered

Strong work ethic

Self-motivated: Able to be very productive without being pushed by manager

Integrity and good judgement

Energy and enthusiasm

Ability to work well under pressure and willingness to work beyond office hours if required to meet a deadline

Excellent writing and research skills

Bachelor's degree or equivalent preferred
Application Instructions
Qualified candidates should submit the following in one PDF file with your name in the file:
Resume

Cover Letter detailing your interest in the position

1-2 writing samples no longer than 6 pages in length each

Three references
Applications should be submitted to Talent Market via this link: talentmarket.org/apply-for-your-dream-job/.

Questions can be directed to Katy Gambella, Network Engagement Manager of Talent Market, who is assisting with the search: [email protected]
While we thank all applicants in advance for their interest in this position, we are only able to contact those to whom we can offer an interview. Only direct applications will be considered. No phone calls, please.
Talent Market is a nonprofit entity dedicated to promoting liberty by helping free-market nonprofits identify talent for critical roles. We provide free consulting and recruiting services to free-market think tanks, policy organizations, research centers, and capacity-building institutions dedicated to advancing the principles of limited government and free enterprise.