About the Organization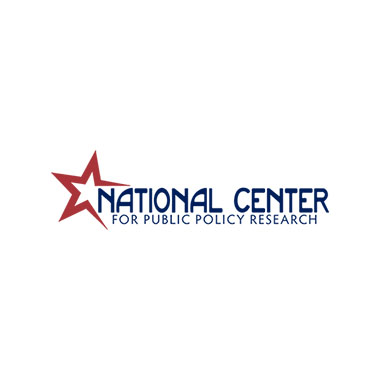 The National Center for Public Policy Research (NCPPR) is a 38-year-old educational foundation established to advance limited government, individual liberty and American security by providing the conservative movement with the missing ingredients for success. NCPPR is more activist, more nimble and more likely to employ unconventional tools and strategies than conventional think tanks. It is not a "think tank," but a "do tank."
NCPPR also has a stable source of revenue as it receives over 95% of its funding through tens of thousands of gifts.
About the Role
The National Center for Public Policy Research is seeking a dynamic, energetic and experienced media professional to serve as Deputy Director of Media Relations. The Deputy Director will assist our Director of Media Relations in developing and implementing a comprehensive communications strategy for the organization's programs, research and policy experts. This includes marketing to television, newspaper, radio and digital marketing, including social media.
NCPPR's's mission has led it to take on the Big Government left in areas where few other conservative groups are engaged. It sponsors, for example, the Free Enterprise Project, the free market movement's largest and most effective shareholder activism and education program. It also sponsors Project 21, a program that raises the profile of black conservatives and libertarians in the national news media, that has created some 50,000 media opportunities for black leaders since its inception.
The position will be challenging and fast-paced, but rewarding. While NCPPR has a preference for this person to work in the office in Washington, DC, they are willing to consider remote work for the exceptional candidate.
Duties:
Assisting in developing a comprehensive marketing plan that strengthens NCPPR's brand and reach

Producing engaging, thought-provoking marketing materials for members of the media, including the Business and Financial press

Developing specialized media lists

Developing and cultivating new relations with members of the media via phone, text, email, in-person meetings and through social media

Effectively pitching and placing op-eds across a broad range of print media

Responding promptly and effectively to media inquiries

Drafting press releases and other media materials

Creating press packets for press conferences and events

Other duties as needed
Qualifications:
5-10+ years of relevant experience, including promotion, media pitching, press release writing and op-ed placement

Must have strong writing skills

Must be able to explain projects succinctly and clearly in pitches to journalists, including ones that are more complex

Familiarity with Claris Filemaker Cloud a plus

Familiarity with Meltwater platform a plus

Must be willing when necessary to answer/fulfill media requests during off-hours

Must have attention to detail and a record of following-through

Perform other duties, responsibilities, and assignments as directed by management

Must have established relationships with journalists

Must be a team player and history of working cooperatively with co-workers

Marketing experience on social media a plus

Fluency in Spanish would be ideal but is not required

Ability to travel minimally (less than 5%).
To Apply:
Qualified candidates should submit the following application materials in one PDF document:
Resume

Cover letter detailing your interest in this position, your interest in NCPPR's mission, and your salary requirements

Links to at least one published writing piece

Previous media placements, particularly in the broadcast area.
Applications should be submitted to Talent Market via this link: https://talentmarket.org/candidates/apply-for-your-dream-job/
Questions can be directed to Katelynn Barbosa, Director of Talent Engagement at Talent Market, who is assisting with the search: [email protected].
There is no application deadline for this position. Applications are accepted on a rolling basis. This job will remain posted on our site until it is filled. Only direct applications will be considered. No phone calls, please.
Talent Market is a nonprofit entity dedicated to promoting liberty by helping free-market nonprofits identify talent for critical roles. We provide free consulting and recruiting services to free-market think tanks, policy organizations, research centers, and capacity-building institutions dedicated to advancing the principles of limited government and free enterprise.