About the Organization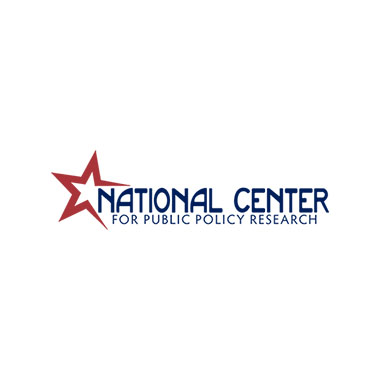 The Free Enterprise Project, housed within the National Center for Public Policy Research, is the nation's leading conservative investor advocacy organization. When companies team up with big-government types to diminish traditional freedoms, FEP's mission is to protect liberty and shareholder investment by pushing back. Within the business community, FEP works on a broad array of policy issues including free speech, health care, energy, religious liberty, the 2nd Amendment, and more.
About the Role
Under the direction of the FEP Director, the Program Coordinator is responsible for researching corporate America's role in curtailing essential liberties and developing strategic legal and policy initiatives to counter corporate deviation from free market principles.
The Program Coordinator will be in charge of researching shareholder proposal regulations and precedent to help draft resolutions designed to increase liberty. They will also track liberal influence over board of director composition and corporate decision-making. The Coordinator will work with the investment community advising shareholders on best practices when it comes to proxy voting and corporate engagement. They will also engage with conservative allies, regulators, and legislators to amplify FEP's message.
The Program Coordinator will have the unique chance to directly confront some of America's executives – such as Mark Zuckerberg, Jeff Bezos, and Tim Cook – when they use their companies to reduce liberty or oppose conservative thought.
Responsibilities:
Assists in drafting shareholder resolutions on an array of free market issues including taxes, health care, regulation, freedom of speech, commercial speech and more

Attend shareholder meetings to present shareholder resolutions and quiz corporate leaders about corporate activities that contravene liberty

Approximately 10-15 domestic trips per year; this position requires ~20% of travel

Producing marketing materials such as brochures, videos, and annual reports to donors

Investment community outreach to increase support for FEP's shareholder resolutions, while also educating investors about the dangers of far-left proposals

Write press releases, blog posts, opinion pieces, and long-form papers

Conduct media appearances including radio, television and print

Opposition research into the web of liberty-opposed activists that influence corporate decision-making through shareholder activism, rating systems, proxy advisory services, pensions funds, and special interests advocacy organizations

Work on FEP social media promotion with outside contractors
Qualifications
3-8 years of experience

Candidates must demonstrate a strong commitment to the principles of limited government and free markets

Self-motivated and has strong written and oral communication abilities

Holding a law degree or MBA is preferred but not required
To Apply
Qualified candidates should submit the following in one PDF file with your name in the file:
Résumé

Cover letter detailing your interest in this position
Applications should be submitted to Talent Market via this link: talentmarket.org/apply-for-your-dream-job/.

Questions can be directed to Katy Gambella, Network Engagement Manager of Talent Market, who is assisting with the search: [email protected]
While we thank all applicants in advance for their interest in this position, we are only able to contact those to whom we can offer an interview. Only direct applications will be considered. No phone calls, please.
Talent Market is a nonprofit entity dedicated to promoting liberty by helping free-market nonprofits identify talent for critical roles. We provide free consulting and recruiting services to free-market think tanks, policy organizations, research centers, and capacity-building institutions dedicated to advancing the principles of limited government and free enterprise.