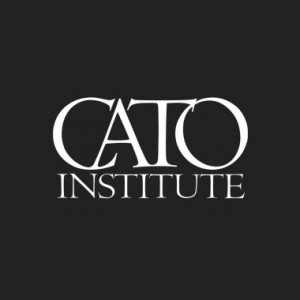 Description
The Cato Institute seeks an energetic and resourceful editor to launch and helm Free Society, its new quarterly journal of ideas.
Free Society will feature provocative and thoughtful long-form essays on politics, economics, public policy, and culture from a broadly libertarian perspective. Its target audience will be opinion leaders: journalists, columnists, policymakers, academics in political science, economics, and related fields—as well as educated laypeople who want to understand libertarian and adjacent viewpoints about American politics and culture. The goal is for Free Society to "punch above its weight," with essays that break out into the national conversation and help shape the broader political culture and American governance.
Recent years have seen a resurgence of small, but vibrant quarterlies of opinion—such as National Affairs, American Affairs, and Democracy—modeled on the influential The Public Interest (1965-2005). We see Free Society as the libertarian version of The Public Interest, which, during its four-decade run, influenced many important policy proposals and changed the general climate of opinion on others. As its editor, Irving Kristol, once put it: "with a circulation of a few thousand, you could change the world."
The editor of Free Society will be responsible for commissioning essays from scholars, policy analysts, and pundits; working with authors to shape their ideas into insightful and highly readable essays; and promoting the journal to those within the opinion-shaping community. Not every essay in Free Society will be pathbreaking, but that is our goal.    
About Cato
The Cato Institute is a public policy research organization—a think tank—dedicated to the principles of individual liberty, limited government, free markets, and peace. Its scholars and analysts conduct independent, nonpartisan research on a wide range of policy issues. 
Founded in 1977, Cato owes its name to Cato's Letters, a series of essays published in 18th-century England that presented a vision of a society free from excessive government power. Those essays inspired the architects of the American Revolution. And the simple, timeless principles of that revolution—individual liberty, limited government, and free markets—turn out to be even more powerful in today's world of global markets and unprecedented access to information than Jefferson or Madison could have imagined. Social and economic freedom is not just the best policy for a free people, it is the indispensable framework for the future.
The Cato Institute is an Equal Opportunity Employer.
Responsibilities
Generate essay ideas; commission, pitch, and edit those essays
Discover and showcase exciting new voices in the libertarian tradition
Shepherd each issue to completion, working closely with Cato's production staff to ensure timely delivery of the journal
Lead and execute the distribution plan for the journal, with particular attention to getting it in front of "influencers"
Oversee the journal's website
Write digital campaigns, emails, and social media posts to promote the journal
Serve as chief marketing officer and public face of Free Society
Requirements
The ideal candidate should have: 
5+ years of experience, including a strong track record of writing long- and short-form libertarian commentary
Demonstrated commitment to libertarian principles and thinking strategically about how to advance them
Extensive editing experience in a magazine, journal, think tank, or newspaper environment
Ability to work under pressure in a fast-paced environment overseeing multiple projects
Bachelor's degree in the social sciences; graduate degree preferred
The Editor of Free Society will work a hybrid schedule, with at least two days a week at Cato headquarters (Thursdays and Fridays). A remote work schedule will be considered for exceptional candidates.
How to Apply
Qualified candidates should submit the following application materials in one PDF document:
Your resume
A cover letter detailing:

How your experience is relevant to the position

 

Your vision for the journal (in broad terms)
Your passion for Cato's mission

 

Your salary requirements
Applications should be submitted to Talent Market via this link: https://talentmarket.org/candidates/apply-for-your-dream-job/
Questions can be directed to Claire Kittle Dixon, Executive Director of Talent Market, who is assisting with the search: [email protected]
There is no application deadline for this position. Applications are accepted on a rolling basis. 
This job will remain posted on our site until it is filled. Only direct applications will be considered. No phone calls, please.
Talent Market is a nonprofit entity dedicated to promoting liberty by helping free-market nonprofits identify talent for critical roles. We provide consulting and recruiting services at no cost to 501(c)3 nonprofit organizations that clearly and directly focus on advancing the principles of economic freedom, free enterprise, free trade, free speech, property rights, rule of law, and limited regulation.