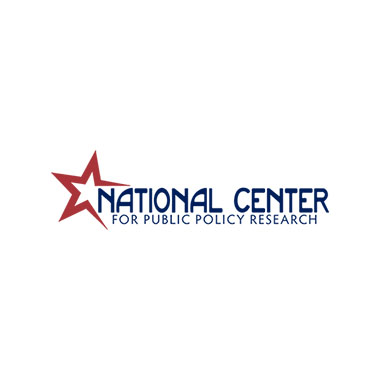 About the National Center for Public Policy Research
The National Center for Public Policy Research (NCPPR) was established in 1982 to address issues insufficiently addressed by the broader Freedom Movement. It is a nimble and dynamic organization dedicated to providing free market solutions to today's public policy problems through innovative programs. The National Center's programs advance the principles of free markets, individual liberty, and personal responsibility. Its largest programs are the Free Enterprise Project, the leading shareholder activist group on the right which confronts woke corporations and the ESG agenda; and Project 21, a black leadership network drawing its membership from academia, law enforcement, small business, the media, and other fields. Project 21 leads the fight against radical groups such as Black Lives Matter that seek to divide Americans along racial lines. Another National Center program is the Environment and Enterprise Institute, which advances free market solutions to environmental problems.
About the Role
The National Center is seeking a dynamic, detail-oriented, energetic, and creative team member to serve as our Digital Media Specialist. This new team member will focus a majority of their efforts on creating and executing a strategy to expand the Center's already robust social media presence which currently consists of Facebook, Twitter, and Instagram. They will also manage video and web content as well as work with vendors and consultants to update the Center's various websites. The position will be very challenging and fast-paced, and is an ideal opportunity for a digital native to use their skills and enthusiasm to help advance the Freedom Movement in exciting new ways. 
The ideal candidate will have a track record of transitioning compelling subject matter into social media content that will amplify awareness of, and engagement with, the Center and its various programs. This person will have a demonstrated ability to manage this content in a competent and deliberative way and be able to think ahead multiple steps to ensure opportunities are maximized. The position requires someone who understands and believes in the Freedom Movement and the National Center's mission – not someone just looking for an opportunity, but someone who is truly invested in these ideals. 
This is a full-time D.C.-based position only, located on Embassy Row near the Dupont Circle Metro station. The new hire can telecommute up to two days per week. 
Responsibilities
Develop a new social-media strategy across multiple platforms, including: an audit of current strengths and weaknesses; a plan for increasing audience and engagement; and metrics for evaluating effectiveness.
Create timely online content to convey the Center's programs and mission/vision.

 

Post regularly and effectively across multiple social media platforms.

 

Manage online engagements.

 

Develop strong working relationships with program heads to effectively convey program activities and results.
Update the Center's website promptly and creatively with new content created by the team.

 

Stay up to date with best-in-class website design and make design change recommendations as needed.
Curate videos of media appearances and create snippets of NCPPR spokespeople to house on our website and our YouTube channel and other appropriate channels.

 

Coordinate as needed with the Center's program and development teams.

 
Qualifications
Minimum

2-3 years of experience living and breathing social media and content management.

 

Passion for limited government, free enterprise, and personal responsibility.
Ability to balance a high-volume workload while maintaining attention to detail and follow-through.
Self-starter and impeccable work ethic.
Strong written and verbal communication skills.
Results-oriented approach to setting priorities and managing time.
Rapid response to current events or organizational needs.
Drive to maximize digital media opportunities.
Sense of humor and collegial disposition.
Enthusiastic team member, not a wallflower.
How to Apply
Qualified candidates should submit the following application materials in one PDF document:
Cover letter detailing your interest in the position and NCPPR's mission, as well as your salary requirements
Resume
Applications should be submitted to Talent Market via this link: talentmarket.org/apply-for-your-dream-job/. 
There is no application deadline for this position. Applications are accepted on a rolling basis. This job will remain posted on our site until it is filled. 
Questions can be directed to Lydia Ocampo, Network Engagement Specialist at Talent Market, who is assisting with the search: [email protected]
While we thank all applicants in advance for their interest in this position, we are only able to contact those to whom we can offer an interview. Only direct applications will be considered. No phone calls, please.
Talent Market is a nonprofit entity dedicated to promoting liberty by helping free-market nonprofits identify talent for critical roles. We provide consulting and recruiting services at no cost to 501(c)3 nonprofit organizations that clearly and directly focus on advancing the principles of economic freedom, free enterprise, free trade, free speech, property rights, rule of law, and limited regulation.