About Pacific Legal Foundation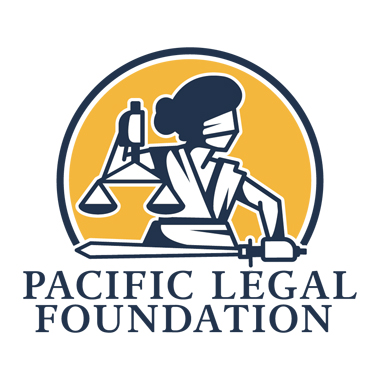 Pacific Legal Foundation (PLF) identifies and litigates important legal issues to set landmark precedent that will benefit Americans nationwide. Using strategic and principled litigation, communications, and research, we battle for freedom in the nation's courts and the court of public opinion. Our attorneys have 12 victories before the U.S. Supreme Court—a record unmatched by anyone in the liberty movement. Simply put, we know how to get cases to the Supreme Court and we know how to win.
A national nonprofit organization, PLF has offices in Sacramento, California; Arlington, Virginia; Palm Beach Gardens, Florida; and Seattle, Washington. The Deputy Legal Policy Director will work from the Arlington, Virginia office, concentrating primarily on federal policy goals, with occasional travel to state capitals to help secure state-policy victories.
About the Role
PLF seeks an energetic and experienced legal policy and legislative professional to expand PLF's legislative and administrative reform success. The Deputy Legal Policy Director will focus primarily on federal reforms to expand liberty but will also assist in policy promotion at the state level.
The legal policy component at PLF (at the state and federal levels) is a key part of the organization's strategic plan. The legal policy position provides an opportunity to play an important role that will increase PLF's prominence and expand its success advancing liberty outside the courts. Reporting to the Legal Policy Director, the Deputy Legal Policy Director will also work with the litigation, research, and communications teams to help develop and execute strategies to secure congressional and executive branch reforms to expand individual liberty. The Deputy Legal Policy Director will need a high degree of entrepreneurship and initiative to execute new projects that are part of the legal policy strategic plan.
Primary Responsibilities
Develop and strengthen relationships with congressional leaders, executive branch decision-makers, and policy influencers to promote PLF's policy priorities

Occasional travel to target states, especially during their legislative sessions

Analyze and track legislation of interest, primarily at the federal level, and identify opportunities to improve, promote, or oppose legislation to further liberty

Assist in developing and executing all other aspects of PLF's legislative and administrative strategy, and provide assistance at the state level, including:

Communicating accurately and effectively with lawmakers, executive officials, and their staff on complex policy and legal issues

Preparing and delivering legislative testimony and agency rule-making comments, and facilitating the same by others at PLF

Writing persuasively on a variety of policy issues for op-eds, website copy, social media, and other venues

Attending conferences and working group meetings to gather information, represent PLF and its interests, and further other PLF's goals

Working effectively with affinity partners, including preparing talking points and other written material and leading discussions in working group settings

Working with the PLF legal team and others to draft legislation, rule-making comments, and administrative orders on priority issues and promote them effectively
Additional Skills/Preferred Experience
3-10 years of relevant experience executing the key job duties

Have the ability to travel, especially January through April

Have federal government legislative or administrative experience

Have relationships of value (in the federal government and the liberty movement), be a natural at building and strengthening such relationships

A proven record of impact on policy or legal reform in the political branches

Strong written and oral communication skills

Adherence to and knowledge of the principles of liberty

History of advancement over time in previous roles

Work well with every component at PLF, across several offices, and thus, have a record of working productively and collaboratively in analogous settings

A legal degree is not required but is desired; must have a demonstrated ability to understand legal nuance
This is a full-time, permanent position. PLF is committed to recruiting and retaining the highest quality talent available nationwide, and we offer a total compensation package that includes a competitive salary, medical and dental insurance, and employer-paid retirement savings. We take work-life balance seriously through our generous paid leave and flextime policies. We have a flexible, collaborative, positive, and collegial work environment. We take pride in investing in your future and encourage internal advancement. PLF is the place for someone principled, tenacious, and determined to succeed in positively shaping the future of our country and restoring real limits on government power.
To Apply
Qualified candidates should submit the following application materials in one PDF:
Résumé

Cover letter detailing your qualifications, your sincere interest in this position and PLF's mission, and your salary requirements

1 writing sample of your choice
Applications should be submitted to Talent Market via this link: talentmarket.org/apply-for-your-dream-job/
Please direct questions to Katelynn Barbosa, Talent Engagement Manager, Talent Market, who is assisting with the search: [email protected]
While we thank all applicants in advance for their interest in this position, we are only able to contact those to whom we can offer an interview. Only direct applications will be considered. No phone calls, please.
Talent Market is a nonprofit entity dedicated to promoting liberty by helping free-market nonprofits identify talent for critical roles. We provide free consulting and recruiting services to free-market think tanks, policy organizations, research centers, and capacity-building institutions dedicated to advancing the principles of limited government and free enterprise.