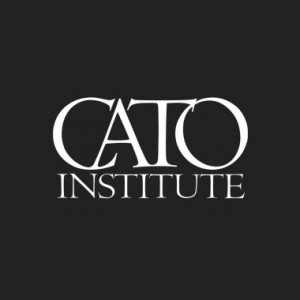 About the Organization
The Cato Institute is a public policy research organization—a think tank—dedicated to the principles of individual liberty, limited government, free markets, and peace. Its scholars and analysts conduct independent, nonpartisan research on a wide range of policy issues.
Founded in 1977, Cato owes its name to Cato's Letters, a series of essays published in 
18th- century England that presented a vision of society free from excessive government power. Those essays inspired the architects of the American Revolution. And the simple, timeless principles of that revolution — individual liberty, limited government, and free markets – turn out to be even more powerful in today's world of global markets and unprecedented access to information than Jefferson or Madison could have imagined. Social and economic freedom is not just the best policy for a free people, it is the indispensable framework for the future. 
About the Role
The Cato Institute is seeking a Special Events Manager for Development. Responsibilities of the manager include reporting to and working closely with the Senior Vice President for Initiatives to design programming content for donor events and retreats, vip events, and major institutional activities such as the Biennial Milton Friedman Prize for Advancing Liberty and our Sphere Education Summits for teachers. They will also coordinate and collaborate across department functions to complete projects and run events; assist scholars and senior leadership to plan and execute events,  programs, and special projects; engage in donor outreach; manage various projects; and complete administrative tasks including logistics and speaker travel.  
Responsibilities
Report to the Senior Vice President for Initiatives and work closely with executive leadership, development team, conference department and scholars to help implement programs and execute special events

Collaborate and be a point of contact for the Institute's conference team as well as other departments

Assist with planning, programming, and execution of donor retreats, receptions, dinners, luncheons, and major conferences and seminars held across the country in cities such as Chicago, Dallas, Austin, Naples, New York City, Los Angeles, and Washington DC

Manage registration process for certain special events

Coordinate travel for high-profile guest speakers

Manage both digital and print marketing strategy, collateral, and invitation process 

Serve as first point of contact for donors regarding event correspondence

Serve as day-of coordinator to manage guest speakers, staff assignments, event setup, and event flow

Assess event success and help implement improvements through analysis of attendee and staff feedback
Requirements
Minimum of 3-4 years of professional work experience

directly related to the res

ponsibilities of the role

Strong organization, planning and execution skills

Must be detail-oriented and able to multi-task and thrive in an intense and highly visible work setting

Excellent communications

skills (written, verbal, internal senior management, external vendors and donors and development of event collateral)

Highly

effective collaboration skills to partner with key departments and stakeholders

Travel at least 25%, including for weekend events

Knowledge of event planning or programming preferred

Knowledge of Salesforce and HubSpot preferred

A commitment to Cato's libertarian values is strongly preferred

An appreciation for public policy

Comfortable communicating and interacting professionally — with a high level of customer service

Bachelor's Degree
Cato Institute is an EOE
Application Instructions 
Qualified candidates should submit the following application materials (in order) in one PDF document:
Resume
Cover letter detailing your interest in the position and the Cato Institute and salary requirements
Applications should be submitted to Talent Market via this link: talentmarket.org/apply-for-your-dream-job/.
Questions can be directed to Katy Gambella, Director of Outreach at Talent Market, who is managing the search process: [email protected].
There is no application deadline for this position. Applications are accepted on a rolling basis. This job will remain posted on our site until it is filled.
While we thank all applicants in advance for their interest in this position, we are only able to contact those to whom we can offer an interview. Only direct applications will be considered. No phone calls, please.
Talent Market is a nonprofit entity dedicated to promoting liberty by helping free-market nonprofits identify talent for critical roles. We provide consulting and recruiting services at no cost to 501(c)3 nonprofit organizations that clearly and directly focus on advancing the principles of economic freedom, free enterprise, free trade, free speech, property rights, rule of law, and limited regulation.