About Pacific Legal Foundation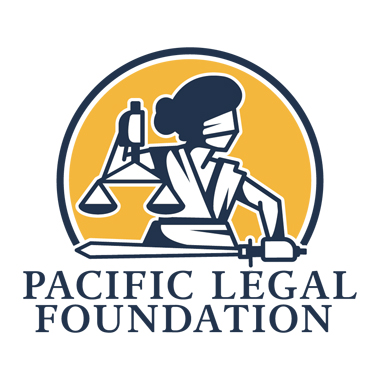 Pacific Legal Foundation (PLF) identifies and litigates important legal issues to set landmark precedent that will benefit Americans nationwide. Using strategic and principled litigation, communications, and research, we battle for freedom in the nation's courts and the court of public opinion. Our attorneys have 12 victories before the U.S. Supreme Court—a record unmatched by anyone in the liberty movement. Simply put, we know how to get cases to the Supreme Court and we know how to win.
About the Role
PLF seeks an experienced and committed Coalitions Manager to join the outreach team at PLF, developing strategic coalitions and partnerships that advance PLF's legal, legislative, administrative, and public education goals. The outreach team is a new capability, part of our strategic plan to define the next generation public interest law firm. Reporting to the Outreach Director, Rachel Swaffer, the Coalitions Manager is responsible for developing and executing a strategic plan that promotes PLF's cutting edge litigation and policy goals, working with groups and individuals on issues ranging from city council to the US Supreme Court. In addition, the Coalitions Manager will work with multiple internal stakeholders and external partners, identifying and capitalizing on opportunities for PLF to contribute to the national conversation on our areas of expertise. As a national nonprofit organization, PLF has offices in Sacramento, CA; Arlington, VA; Palm Beach Gardens, FL; and Seattle, WA. We strongly prefer that the Coalitions Manager work from Arlington, but outstanding candidates may also work in other offices.
Responsibilities
Manage coalitions for specific cases, including:

Assembling case coalition briefs and reports

Maintaining coalition member lists and correspondence

Triggering case-specific outreach activity, including briefings & events

Develop and maintain relationships with diverse case coalition members (both groups and individuals)

Oversee internal information management, coordination, and process integration, including metrics and reporting

Collaborate with litigation, legal policy, marketing, and media departments to identify & promote PLF content among key audiences 

Promote PLF at meetings, events, and conferences
Qualifications
2-5 years of experience in outreach, external affairs, government affairs, or similar

Strong interpersonal and relationship-building skills

Ability to work quickly, and under tight deadlines

Ability to coordinate between multiple stakeholders (internal and external) and juggle multiple projects

Excellent written and verbal communication

Knowledge of the liberty movement and demonstrated interest in contemporary policy discussions

Commitment to excellence

Grace under pressure

Public speaking experience strongly preferred
To Apply
Qualified candidates should submit the following application materials in one PDF document:
Resume, including your experience in the liberty movement and relevant professional experience

Cover letter explaining why PLF is the place for you, why you want to fight for liberty, and what distinguishes you from typical applicants. Please also include your compensation requirements
Applications should be submitted to Talent Market via this link: talentmarket.org/apply-for-your-dream-job/
Questions can be directed to Katy Gambella, Network Engagement Manager at Talent Market, who is assisting with the search: [email protected]
While we thank all applicants in advance for their interest in this position, we are only able to contact those to whom we can offer an interview. Only direct applications will be considered. No phone calls, please.
Talent Market is a nonprofit entity dedicated to promoting liberty by helping free-market nonprofits identify talent for critical roles. We provide free consulting and recruiting services to free-market think tanks, policy organizations, research centers, and capacity-building institutions dedicated to advancing the principles of limited government and free enterprise.